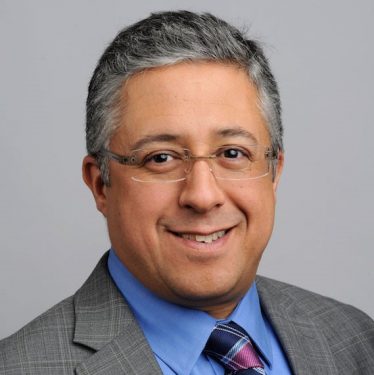 Biography
Taskin Padir is an Associate Professor in the Electrical and Computer Engineering Department at Northeastern University. He received his PhD and MS degrees in electrical and computer engineering from Purdue University. He holds a BS in electrical and electronics engineering from the Middle East Technical University in Turkey. He is the Founding Director of the Institute for Experiential Robotics at Northeastern University, the Director of Robotics and Intelligent Vehicles Research Laboratory (RIVeR Lab). He is also the co-founder of the Robotics Collaborative at Northeastern. His research interests include supervised autonomy for humanoid robots, shared autonomy for intelligent vehicles, and human-in-the-loop control systems with applications in exploration, disaster response, personalized in-home care, and nuclear decommissioning. His projects have been sponsored by NSF, NASA, DOE-EM, DARPA, DOD, Mass Seaport Economic Development Council and many industry partners. Professor Padir led project teams for the NASA Sample
Return Robot Centennial Challenge, SmartAmerica Challenge and the DARPA Robotics Challenge (DRC). In June 2014, Padir led two project teams in the SmartAmerica Challenge and demonstrated robot enabled in-home environment screening for fall risks (Closed-Loop Health Care Project) as well as the Atlas humanoid robot (Smart Emergency Response Systems) as smart-systems testbeds. Padir was invited to participate and present at the Innovation on the Edge: Accelerating Solutions in the Fight Against Ebola event hosted by OSTP and USAID at the White House on April 2, 2015. Dr. Padir is the recipient of 2013 Kalenian Award for Entrepreneurial Spirit, 2012-2013 Joseph Samuel Satin Distinguished Fellow in Electrical and Computer Engineering, 2011 Romeo L. Moruzzi Young Faculty Award for Innovation in Undergraduate Education, and 2010 Rho Beta Epsilon Inaugural Award for Excellence in Robotics Education.
Summary of the Talk
A Glimpse at the Future of Work with Ubiquitous and Personalized Collaborative Robots
The development and deployment of collaborative robots will transform a wide spectrum of industries in terms of profitability, productivity, safety, sustainability, and worker quality of life. With this premise, there is a need to create new designs, tools, methods, and datasets to facilitate seamless human-robot collaboration. It is also required to address challenges at the convergence of robotics and manipulation, artificial intelligence, human-robot collaboration, ethics and labor economics. This talk will provide an overview of our ongoing work on collaborative robotics and shared autonomy in a variety of applications including manufacturing, and healthcare. The focus will be on personalization and adoptability of new technologies to shape the future workplace.