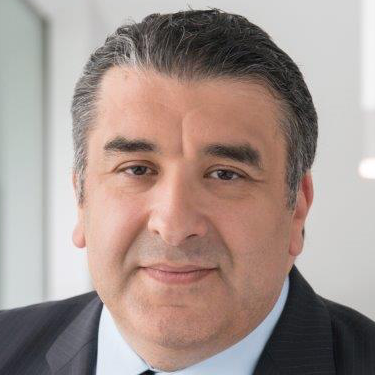 Biography
Mehmet Kürümlüoglu holds a degree in mechanical engineering (Dipl.-Ing., German master's equivalent) from Stuttgart University with a focus on Technology Management and Industrial Manufacturing.
In 1998, he started as researcher and project manager at the Institute for Human Factors and Technology Management (IAT) of the University of Stuttgart. Since 2002 he is working for the Fraunhofer Institute for Industrial Engineering in Stuttgart.
He is the Head of Department »Advanced Systems Engineering« and the head of the Fraunhofer IAO PDM/PLM Consultancy Center.
He is lecturer for Product-Lifecycle-Management at the FOM University of Applied Sciences for Economics and Management and at the University of Stuttgart. He is trainer for the certification course »PLM Professional«.
He has gained strong experience during more than 90 national and international consultancy and R&D projects in the following areas:
Advanced Systems Engineering
PLM systems/Digitalization in R&D
Industry 4.0/Digitalization/Industrial Internet of Things (IIoT)
R&D Management, innovation and technology management
R&D strategy development
Lean development, agile processes and organizations
International project management and business development
He has worked for several sectors, mainly in automotive, machinery/special machinery, component manufacturer, home appliances and medical technologies.
Summary of the talk
Advanced Systems Engineering – The Future of the Product Creation Process
Digitalization will have a significant impact on future technical systems and thus on the future of product creation within enterprises and values creation networks. Especially the rising complexity through integrated product service systems, smart services, systems of systems and cybertronic systems lead to the new paradigm "Advanced Systems Engineering", which deals with empowering enterprises to deal with such developments.
Systems Engineering currently does not offer sufficient support to handle present and future challenges and the rising complexity of systems. Advanced Systems Engineering defines new approaches to handle the ever-rising complexity of product and service combinations. A central part of the approach are novel system-oriented and model-based development methods and interdisciplinary approaches that bridge the current gaps between all relevant disciplines in product creation.
The presentation will focus on the key elements of Advanced Systems Engineering, current challenges and needs of enterprises, requested future developments and research topics. Finally, some ongoing projects of Fraunhofer IAO will be presented.