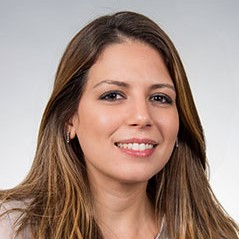 Biography
ABOUT PINAR
Pınar is a Partner of McKinsey's Istanbul office and leader of Turkey Finance Sector Practice. She has16+ years experience in consulting.
Since she joined McKinsey in 2008, she has been serving to leading financial institutions and service sector companies. Recently, she has been leading large scale digital transformations across region and supporting her clients to develop their future operating models and people capabilities.
Pınar is one of the core sponsors of McKinsey Academy and McKinsey Digital Studio, both located inIstanbul.
Examples of Pinar's recent work including the following:
– shaping digital transformation agenda and leading multi-year transformation program at one of the leading financial institution
– transforming organization to agile working model for a leading bank
– designing new customer segmentation and future sales and service model of a multinational bank– designing of new digital value proposition of an attacker bank
– culture and organizational health transformation of a multinational bank
Prior to working at McKinsey, Pinar was a consultant at PwC and Oracle
EXPERTISE
– Financial institutions
– Digital transformations
– Capability building
– Culture and change
EDUCATION
Middle East Technical University BS, Business Administration
Summary of the Talk
Lead The Change: Transforming into Digital Organizations
Organizations are like living organisms – they need continuously adapt themselves into new environment, especially in the phase of digitalization shaped by the high speed of changes in technology and customer expectations.
This continuous adaptation requires large-scale transformations of traditional organizations through technology-oriented new way of working. This presentation is aiming to provide perspectives on pillars of digital transformations and key learnings from success stories.