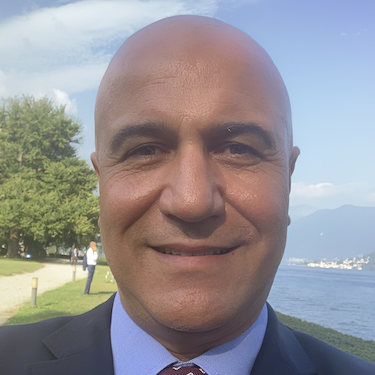 Biography
He started his career as a Product Engineer in the Quality Assurance Department of Arçelik Refrigerator Plant in 1993, and he was appointed as System Engineer in 1995, Product Development Engineer in 1996 and System Design Team Leader in 1998. In 2003, he was appointed as Quality Assurance Manager at S.C. Arctic S.A., and he worked as Production Manager at Arctic S.A in 2004-2006, R&D Manager of Refrigerator Plant in 2006-2012, Defy Appliances Pty Ltd. Product and Production Technologies Director in 2012-2013, Dishwasher Product Director in 2013-2016 and as Refrigerator Product Director in 2016 – 2019. He has been serving as Production Technologies Director since 2019.
Dingeç, born in Eskişehir in 1969, is married and has 3 children.
Summary of the Talk
Digital Transformation in Manufacturing
Piloting the digital transformation initiatives is the initial step for digital transformation. The challenge is to roll out successful pilot projects to the entire organization.
"Lighthouse factories" have taken digital technology from pilots to integration at scale, thus escaping the inertia of "pilot purgatory''.
Arcelik invested in the next generation smart washing machine plant in Romania as a digital factory which uses AI based decision making enabled by real time data of processes, contexts and events.
This plant will be the gate to data driven, fully digital, end to end integrated production system, which will move us beyond digital age.
Our lighthouse; structured by digital manufacturing architecture, smart action ,holistic end to end ecosystem; has value drivers to create global impact; integrating virtual and physical world..
Digital transformation will change not only companies but also the entire society and even humanity. It is critical to map the business model triggered by digital transformation and its impact on governments and societies.